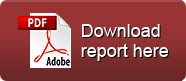 ValiRx Plc (LON:VAL) is a clinical-stage biopharmaceutical company focused on the
development of therapeutics for the treatment of cancer. The company's two
leading assets are in clinical trials: VAL201 (Phase I/II) – a peptide for advanced
prostate cancer and potential to treat other hormone- induced indications; and
VAL401 (Phase II) – a novel reformulation of risperidone, in trials for lung cancer.
Both drugs are targeted at multi-billion-dollar markets that are inadequately served by
current drugs. The recent release of the interim results has been a good opportunity
for VAL to update the market on its pipeline of clinical and pre-clinical products.
► Strategy: VAL operates as a virtual business, outsourcing most of its activities.
The core strategy is to develop its therapeutic assets through the clinical
pathway and seek a partner/licensing deal to complete the development
programme and regulatory submissions to commercialise its products.
► Interims: VAL highlighted that VAL401 Phase II had been completed and progress
on VAL201 Phase II was going apace (interim or provisional data due by year-end).
In the meantime, both pre-clinical assets are approaching key decision points. Cash
at 30 June of £0.52m has been boosted by a post-period Placing of £1.15m gross.
► VAL401: The main event is the completion of the Phase II trial with VAL401 in
patients with late-stage lung cancer. The data confirmed the palliative effect and
improvement of quality of life in the patients treated. VAL is currently in
discussions with potential partners for starting a Phase III trial, expected next year.
► Risks: New and/or first-in-class drugs carry the risk that they might fail in clinical
trials. However, the substantial safety history of the active ingredient in VAL401
and the consistent safety record to date in the VAL201 trial mitigate these risks.
More capital is needed to further its proprietary assets along the value chain.
► Investment summary: ValiRx is undervalued relative to its peers at a similar stage
of development. The reason for this is certainly its need for more capital to
advance its clinical programmes – thereby building value. Given the clinical
progress seen to date, the company should be attracting potential commercial
partners and/or institutional investors in order to achieve the real value of its
assets.