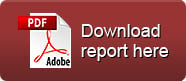 The Dow Jones Index has just breached the 20,000 mark, the first time in its 131- year history that it has done so, whilst the FTSE-100 Index (INDEXFTSE:UKX) has also been at record levels in recent weeks. The election of the controversial Donald Trump as the new US President, and more specifically the impact of his planned expansionist economic policies, have boosted stock markets, both in the US and in the UK.
Nonetheless, at the UK corporate level, many challenges remain, especially since interest rates are expected to rise, albeit very slowly. Clearly, for many investors, the issue of dividend payments remains key. In 2016/17, FTSE-100 companies are expected to pay out c£75 billion in dividends. In some cases, dividend cuts will occur, although it will be Shell's mid-term dividend policy that will be crucial, given the annual c£7.6 billion cost of its dividend payments: future movements in oil prices will be critical …
You can read the full INDEXFTSE:UKX archive by clicking the EPIC code.