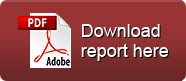 Although Redx Pharma Plc (LON:REDX) has only been operational since late-2010, it has already discovered several valuable drug candidates, the first of which is about to begin clinical trials. Although management is focusing resources on the clinical-stage projects, it will also be seeking partners to advance its other assets, thereby maximising shareholder value. Redx has announced the first such collaboration with CARB-X to progress its new class of antibiotics against hard to treat Gram-negative bacteria. Following a competitive process, Redx has been awarded a grant of $1m over 18 months, with the potential to receive further development milestones.
Strategy: Redx recently announced a strategic refocus of its activities, moving it from a discovery engine onto a research and development organisation. The company will concentrate resources onto its assets in immunology and oncology, two of which are expected to enter human trials later in 2017, and meanwhile to spin-out, partner or out-licence its assets targeting infectious disease.
CARB-X grant: The company has announced the first such deal. Following a competitive process, the company has been awarded a grant for $1m over 18 months by CARB-X to accelerate progress of its Gram-negative anti-bacterial programme towards clinical development. There is also an option for follow on funding through tiered milestones.
CARB-X: Combating Antibiotic Resistant Bacteria Biopharmaceutical Accelerator is a recent initiative between the US Department of Health & Human Service, the Biomedical Advanced Research & Development Authority (BARDA) and the National Institute of Allergy & Infectious Diseases (NIAID). It is being funded by BARDA and the Wellcome Trust, which is providing $155.5m over five years.
Gram-negative programme: As part of a consortium, the company has been trying to identify small molecules that are effective against multi-drug resistant (MDR) bacteria. Initially, it had two discovery projects for Gram-negative bacteria, targeting ESKAPE (Klebsiella, Acinetobacter, Pseudomonas, Enterobacteriacae) pathogens that are known to cause many hospital acquired infections.
Topoisomerase inhibitors: In 2016, Redx announced that it had discovered a new series of compounds with greater anti-bactericidal effects in in vitro and in vivo pre-clinical models. These compounds represent a novel series of patented topoisomerase inhibitors from which a lead compound was expected to be selected.
Commercial market: The global market for antibiotics was estimated to be worth more than $14.5bn in 2016, dominated by generic drugs. The increasing incidence of bacterial resistance to drugs, and of hospital acquired infections, demonstrates the clear medical need for innovative solutions.
Investment summary: Redx Pharma Plc's refined strategy is a normal part of a company's evolution. The move from a discovery engine identifying many small molecule assets, to clinical development whereby resources are focused onto its most valuable oncology assets, offers the best opportunity for enhanced shareholder returns. Initiation of clinical trials in 2017 will be an important milestone. Meanwhile, the deal with CARB-X shows that its other assets will not be ignored.