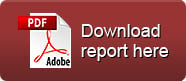 Avacta Group Plc (LON:AVCT) is the proprietary owner of Affimer technology for the development of bio-therapeutics, diagnostic tests and research reagents. Affimers represent a radical alternative to established antibody technology which dominates the drug industry despite its limitations. During 2016, Avacta made considerable progress towards its strategic goal to have a first-in-man Affimer therapeutic by the end of 2019. In two years, management has hit several key milestones, moving Affimers from being an 'interesting concept' to one of 'real opportunity' and de-risking the technology as the next platform of biopharmaceutical drugs.
Strategy: To commercialise its Affimer technology through a combination of bespoke research tools, collaborative deals and by identifying and developing its own proprietary therapeutic Affimer leads. The company has sufficient cash resource to identify an Affimer lead through to IND submission (end 2018).
Immunogenicity: Results from the immunogenicity study were the very best that could be expected. High concentrations of three Affimer constructs were shown to have very low immunogenicity, comparable to Avastin, in a well-recognised industry-standard assay, hitting an important drug development milestone.
Interims: The focus was more on the immunogenicity data than the numbers. However, the first-half has proceeded close to forecasts and the company ended the period with £0.6m more net cash than expected, at £16.1m. Sales increased +17% to £1.26m (£1.05m), the reported figure being boosted modestly by forex.
Risks: Affimers represent a new disruptive technology and the potential customer base might take time to recognise their advantages. While all new drug development carries a high risk, Avacta has hit a number of important milestones over the last years which have considerably altered the risk profile.
Investment summary: Avacta Group Plc has made considerable progress towards its goal of having its own proprietary Affimer-based drugs. In just 18 months, it has completed a number of in vitro and in vivo pre-clinical tests. The next step will be to select its immuno-oncology lead candidate and file an Investigational New Drug (IND) in late 2018, as a prelude to beginning clinical testing in 2019. The market is starting to wake up to this interesting de novo technology platform.