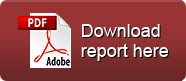 Avacta Group Plc (LON:AVCT) is the proprietary owner of Affimer technology for the development of bio-therapeutics, diagnostic tests and research reagents. Affimers represent a radical alternative to established antibody technology which dominates the drug industry despite its limitations. During 2016, Avacta made considerable progress towards its strategic goal to have a first-in-man Affimer therapeutic by the end of 2019. During coming weeks the company is expected to report on the next step in the pre-clinical development process: whether or not Affimer scaffolds are immunogenic. A positive outcome would be a low immune response rate.
Strategy: To commercialise its Affimer technology through a combination of bespoke research tools, collaborative deals and by identifying and developing its own proprietary therapeutic Affimer leads. The company has sufficient cash resource to identify an Affimer lead through to IND submission (end fiscal 2018).
Immunogenicity: This describes the ability of biotherapeutic agents, considered as foreign by the body, to provoke an immune response. While this is desirable with some drugs (e.g. vaccines), in the case of antibodies and Affimers, immunogenicity is an unwanted event that might affect patient safety.
What to look for: Avacta Group Plc is using the services of a specialist organisation, ImmunXperts, to run a number of Affimer scaffolds through its well-recognised test for immunogenicity acceptable to the drug regulators. The hope is that the company's Affimer scaffolds generate only a small response compared to controls.
Relevance: Such is the importance of immunogenicity, the FDA has published industry guidance (August 2014) on the subject. Unwanted immune responses might neutralise the drug effect; or induce serious side effects such as anaphylactic shock. Therefore, early elimination of immunological issues is essential.
Investment summary: Avacta Group Plc has made considerable progress towards its goal of having its own proprietary Affimer-based drugs. In just 18 months, it has identified potential leads and completed in vitro and in vivo pharmacokinetic pre-clinical tests. The next step is to prove lack of immunogenicity before selecting its immuno-oncology lead candidate and filing an Investigational New Drug (IND) in 2018, as a prelude to beginning clinical testing in 2019.