Hi all, welcome to our weekly update where we discuss the interesting stories happening in and around Electroneum.
This week we've seen a few tech updates regarding the mobile miner and have featured on the BBC.
Electroneum has been featured on the BBC.
BBC radio recently put together a documentary on 'Magical Money', discussing ICO's and cryptocurrencies in full. Log in and skip to 17:53-20:55 in this great radio interview to catch Richard Ells talk ETN with the BBC's technology Correspondent: Rory Cellan Jones. Rich talks mass adoption into "mom & pop stores" and how Electroneum has all the agreements in place to gain ETN millions of users. We've already passed the 1.3m user mark on viral growth alone. We hope you enjoy this little snippet of our incredible trip to MWC GSMA Barcelona: https://www.bbc.co.uk/programmes/w3csxg99
Ditch-It- powered by Electroneum.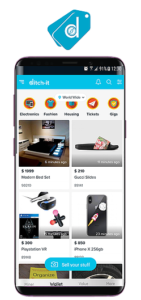 Another great story of how Electroneum is being adopted and used by other businesses. Ditch-it; the crypto classifieds app, powered by Electroneum who exploded in the UK with over 500,000 new users within 24 hours. Ditch-it is a decentralised mobile classifieds app, that allows users to sell and discover used goods nearby for ETN using their smartphones. It represents another great example of how ETN can be used to buy real-world goods. Another step towards mass-adoption. Please see their websites here for more information: https://ditchitapp.com/ / https://www.ditchit.io/about-usditchitapp
Instant Payments
We have just agreed a date with a documentary film crew, who will be visiting our office on the 8th June 2018 to see our instant payment system in action! This will be on our testnet but shows how close we are to giving users and vendors access to a truly instantaneous exchange of funds, complete with an API to allow Ecommerce integration etc.
Mobile miner payments.
Our developers have been looking into the issues regarding the mobile miner and we are pleased to announce that the majority of individuals with a balance above 200 ETN will have now received their Miner pay-out. Furthermore, balances of 100 ETN or more are currently being processed and should be in your wallets as soon as the processing phase has finished. We apologise for any inconveniences and as always we appreciate your feedback and support.
Please remember that we are deliberately stressing our mobile miner payout system, because we know that it will need to cope with millions of mobile miners. Once we have got it running smoothly at this level (and we are nearly there!), we can increase the payout threshold and the number of concurrent payouts and know we have a system that can cope with future demand.
We hope you have a wonderful weekend and look forward to catching up with you next week.
The Electroneum Team.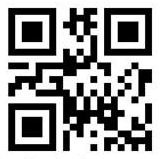 Electroneum makes access to cryptocurrency faster and more simple than ever before – no one else can deliver on mobile like ETN, and no one else has a mobile mining experience that helps you earn more coins. There are already over 110,000 mobile miners earning FREE cryptocurrency daily. If you have not yet downloaded the app, you can do so at the android playstore.  In addition to mobile mining, you can increase the amount you earn by, logging in and clicking 'More', 'Referral Program' and 'Scan a code' then scan the code opposite. Or if you prefer enter code A46973 and this will increase your daily earning amount once you hit the 'Start Mining' button. Be sure to tell your friends and family too. The coins that you earn now will almost certainly be worth multiples later this year.
Join us on our new LinkedIn page
You can read the full Ditch-It Electroneum ETN archive by clicking the EPIC code.