Poolbeg Pharma plc (LON:POLB / OTC:POLBF ) is a clinical stage infectious disease pharmaceutical company, with a capital light clinical model which aims to develop multiple products faster and more cost effectively than the conventional biotech model. The Company, headquartered in London, is led by a team with a track record of creation and delivery of shareholder value and aspires to become a "one-stop shop" for Big Pharma seeking mid-stage products to license or acquire.
The Company is targeting the growing infectious disease market. In the wake of the COVID-19 pandemic, infectious disease has become one of the fastest growing pharma markets and is expected to exceed $250bn by 2025.
With its initial assets from Open Orphan plc, an industry leading infectious disease and human challenge trials business, Poolbeg has access to knowledge, experience, and clinical data from over 20 years of human challenge trials. The Company is using these insights to acquire new assets as well as reposition clinical stage products, reducing spend and risk. Amongst its portfolio of exciting assets, Poolbeg has a small molecule immunomodulator for severe influenza (POLB 001); a first-in-class, intranasally administered RNA-based immunotherapy for respiratory virus infections (POLB 002); and a vaccine for Melioidosis (POLB 003). The Company is also developing an oral vaccine delivery platform and is progressing two artificial intelligence (AI) drug discovery programmes to accelerate the power of its human challenge model data and biobank.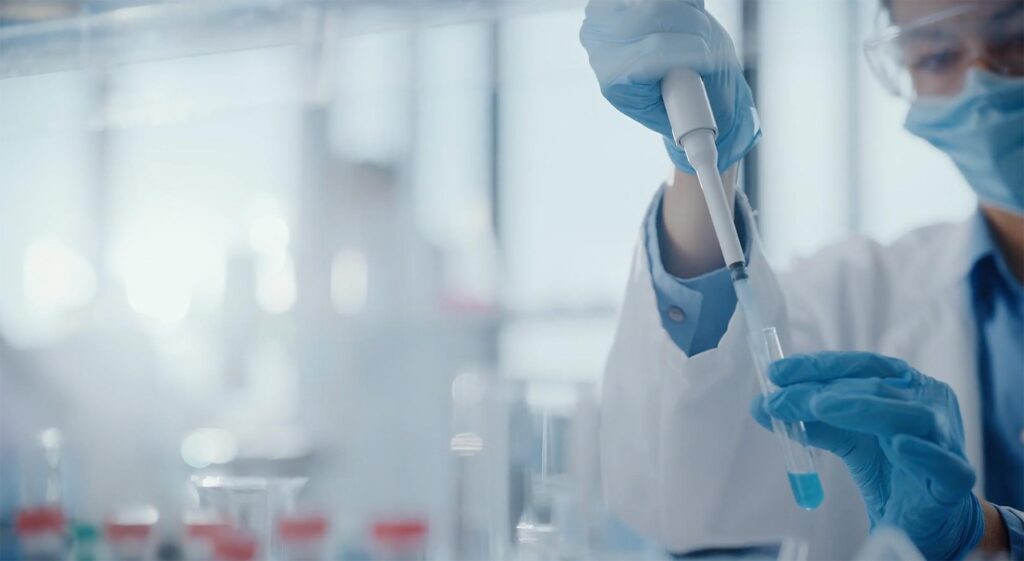 POLB 001
POLB 001 is a Phase II-ready p38 MAP Kinase inhibitor that reduces harmful inflammation ('cytokine storm') in patients with severe influenza
Influenza is a serious disease that infects 12% of the global population each year, causes of 5-10 million hospitalisations and ~500,000 deaths. Many more suffer serious complications such as sudden, serious cardiac events, tissue damage, pneumonia and sepsis.
POLB 002:
POLB 002 is a first-in-class broad spectrum RNA-based immunotherapy. Poolbeg Pharma has secured an exclusive licence to this dual antiviral prophylactic and therapeutic candidate, which is at a late-pre-clinical development stage. In vivo data confirms that this immunotherapy asset targets pan-respiratory virus infections, which could include influenza, respiratory syncytial virus (RSV), SARS-CoV-2 and others. The candidate, which will be developed by Poolbeg as POLB 002, was developed at the University of Warwick and derived from twenty years of research by world class virologists, Professor Andrew Easton and Professor Nigel Dimmock.
POLB 003:
A late pre-clinical stage Melioidosis vaccine candidate. Melioidosis, also known as Whitmore's disease, is an infectious disease that can both infect humans and animals. The disease is predominately found in tropical and sub-tropical regions and is caused by the bacterium Burkholderia pseudomallei, which is commonly found in the soil and on the surfaces of groundwater. Infected people show diverse clinical presentations including pneumonia and severe sepsis with multiple organ abscesses.
The candidate was discovered and developed at University College Dublin and is derived from many years of research by its inventor, Associate Professor Siobhán McClean and her team. Poolbeg and UCD signed an option agreement in December 2021.
Poolbeg is performing diligence on additional bacterial vaccine candidates that the UCD team has identified with a view to potentially in-licencing for further development.
Oral Vaccine Delivery Platform:
Delivering immune stimulating antigens to specific areas of the gut, using proprietary encapsulation technologies, with the objective of activating protective 'mucosal immunity'. Microencapsulation is able to deliver drugs to the gut and can result in prolonged absorption profiles. Microencapsulation also helps to ensure the right dose of a product is absorbed by the body and protects cargo from the harsh environment of the gastrointestinal tract. Preliminary data has shown that this platform may enhance the uptake of antigens to specific cells. This technology may be used to protect and deliver a wide range of fragile molecules such as proteins, peptides, DNA and RNA and activate a specific immune response.
Artificial Intelligence Programmes:
Using artificial intelligence to identify infectious disease drug targets & treatments. Poolbeg Pharma will be using AI to help identify more drug targets, quicker and more cost effectively than previously possible. In March 2022, Poolbeg signed a deal with CytoReason, a leading AI company developing computational disease models for efficient drug discovery and development, to provide AI analysis of Poolbeg's influenza disease progression data derived from human challenge study samples. This is the first time that AI analysis has been undertaken on influenza human challenge disease progression data and samples. This programme comes at a time when the threat of influenza is significant. In February 2022, Poolbeg signed an agreement with OneThree Biotech Inc, a biology-driven AI company, to identify new drug targets and treatments for respiratory syncytial virus (RSV).
Poolbeg Investor presentation June 2022