itim Group plc (LON:ITIM) is a SaaS-based technology company that enables store-based retailers to optimise their businesses to improve financial performance and effectively compete with online competitors.
itim adds retail value by helping multi-channel retailers optimise their business and their stores.
The company offers a complete set of retail software solutions including:
Single Sales Platform
Consumers expect the same offer from a retailer no matter how they shop with you. They want to have access to the same product information, inventory, promotions and pricing. 
itim has developed a single platform that provides all the selling capability you need covering POS, website, mobile apps and in store service all with the ability to switch between shopping globally or just a specific store.
Single View of Customer
Retailers need a central repository of all customer information including profile information, preferences, wish lists, reviews, order history, contact history and more.
itim can manage this information and make it instantly available to all customer touch-points including POS, tablets, browser, website and third-party applications. 
Cross Channel Promotions
Many retailers have to maintain promotions for different channels separately, often having to cope with differences in capability between channels. itim provides a highly sophisticated promotions engine that can cope with the most complex promotional mechanics and which can be used to drive all of your selling channels from a single source.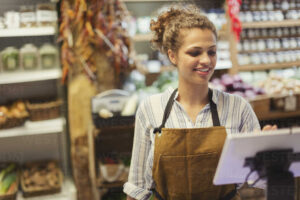 Single View of Stock
When customers build a basket of products, they want to know whether you have the stock either owned or with 3rd parties and when/where they can have the products.
itim provides a real time stock engine that tracks every stock movement within your business and understands the fulfilment capabilities so that it can present a customer with a list of when and where they can receive their products along with how much it will cost for each option.
Optimised Order Routing
Once a customer has placed on order, the retailer needs to identify the most profitable way to fulfil that order while meeting the customer promise.
The itim order routing engine will identify the optimal way to fulfil an order and will execute processes to manage, track and trace progress. When the store is part of the process this includes apps for picking, packing, dispatch and collection. 
Last Mile Delivery
Utilising store stock for online orders allows retailers to increase availability and deliver more rapidly than their competitors. New fulfilment options are appearing all the time.
itim has developed a local courier integration capability to make adding new delivery partners quick and easy.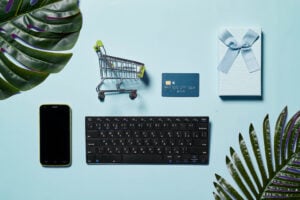 Price Optimisation
A product is worth the price a customer is prepared to pay for it no matter what you bought it for. What is key for retailers is the managing of stock turn and price is the key lever for ensuring that product is sold through at the required rate.
itim provides an advanced AI based engine to optimise price that ensure the maximum profitability is achieved for the desired sell through.
Stock Optimisation
Retailers need to maximise the return on investment in the stock they have bought. This means ensuring products are in the best locations for meeting customer demand at the best possible margin.
itim provides an AI based optimisation capability for determining the optimal range to hold in each store or fulfilment location. 
Supplier Integration
Key to reduce costs and serving customer more effectively is the ability to collaborate with suppliers.
itim provides solutions to enable the automation of these processes. Behind this is their market leading capability for invoice matching along with managing to agreed terms such as retros and overriders.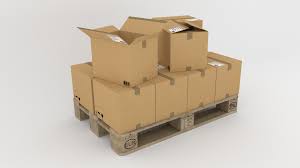 Merchandising
Merchandising teams in many retailers spend much of their time executing inefficient processes just to operate the business. This leaves them with little time to thing about how to trade their categories more effectively.
By providing efficient processes for merchandising processes such as store grading, ranging, purchase ordering, demand forecasting, replenishment and allocation, supplier management and stock management, itim frees up Merchandisers time to focus on how to increase sales and margin.
Retail ERP
For a retailer to be able to take advantage of advanced multi-channel capability, while keeping costs low, they need an efficient ERP that is designed specifically for retail. With a history of only working with retailers.
itim is able to meet the needs of retailers in areas such as supplier management, purchase order and stock management rapidly with minimal configuration. Their solutions are optimised for automation for retail, this reducing the demands on your people and the need for headcount.