ECO Animal Health Group plc (LON:EAH) is a leader in the development, registration and marketing of pharmaceutical products for global animal health markets.
ECO Animal Health, through the careful and responsible application of science, delivers products to promote animal well-being and sustainable productivity.
The company now holds over 600 marketing authorisations, in over 50 countries, and has developed strong relationships with a number of distribution partners globally.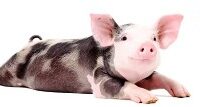 Antimicrobials
Bacterial diseases in pigs and poultry are managed and controlled by a combination of measures. These include keeping stock healthy through management practices such as high biosecurity, nutrition and stocking density; in addition, vaccines are available for many of these diseases. If animals become sick, antibiotics are used to treat the disease and to prevent welfare issues.
ECO Animal Health develops and markets a novel antibiotic, Aivlosin®, which treats some of the most important enteric and respiratory diseases in pigs and poultry.
The ivermectin range that provides brand name quality with livestock economy
Ivermectin as used in ECOMECTIN® was developed and patented in 1977, and is now made avaliable to you at the lowest possible cost for a tried and tested remedy against ecto and endo parasites.

Ecomectin® products contain a highly purified ivermectin, offering the highest possible level of quality, safety and efficacy.

Ecomectin® products contain at least 95% of the ivermectin analogue 'B1a'