Versarien plc LON:VRS the advanced engineering materials group has this morning to announced its graphene development subsidiary, 2-DTech, is participating in the United Kingdom Graphene Exhibit at Nano Korea on 1-3 July 2015.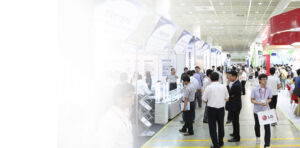 The UK Graphene Exhibit at Nano Korea is an initiative by leading graphene technology companies, research institutes and government agencies within the UK – which include, in addition to 2-DTech, Haydale Ltd., Thomas Swan & Co. Ltd., the Centre for Process Innovation, the National Graphene Institute – University of Manchester, the National Physical Laboratory and Innovate UK. The event will be supported by Korea and UK Trade & Investment. The purpose of the exhibit is to promote the strengths and capabilities of the graphene Industry in the UK to stakeholders in Korean industry, academia and government groups and demonstrate that the UK graphene industry is very much "open for business"with Korean partners.
Having first isolated two-dimensional graphene at the University of Manchester in 2004, the United Kingdom is globally recognised as a world leading authority in graphene and 2D materials science, technology and commercialisation. This exhibit will promote the collaborative approach between material and technology providers, world class universities and government backed laboratories and innovation centres. The UK government is supporting the event through Innovate UK which is an integral part of the EU Graphene Flagship initiative.
Versarien PLC LON:VRS CEO, Neill Ricketts said: "We are very pleased to be participating in this distinguished event alongside other world leading graphene technology companies, research institutes and governments agencies from the UK. This is a milestone for us as we take our new graphene product into the Far East having received lots of enquiries from this region and we are expecting a warm reception. We are therefore looking forward to showcasing our graphene technology to potential customers and partners. "
The UK Graphene Pavilion will be located at booth AO-25 in hall ABC at NANO KOREA 2015, Coex, Seoul, Korea.
Join us on our new LinkedIn page
You can read the full VRS archive by clicking the EPIC code.