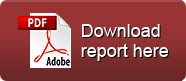 ValiRx Plc (LON:VAL) is a clinical-stage biopharmaceutical company focused on the development of therapeutics for the treatment of cancer, associated biomarkers and companion diagnostics. The company's two leading assets are in clinical trials: VAL201 (Phase I/II) – a peptide for advanced prostate cancer and potential to treat other hormone- induced indications; and VAL401 (Phase II) – a novel reformulation of risperidone, in trials for lung cancer. Optimisation of the manufacturing process for its GeneICE technology platform has enabled the development of a commercially viable process and acceleration of the development of VAL101 towards the clinic.
Strategy:  ValiRx operates as a virtual business, out-sourcing most of its activities. The core strategy is to develop its therapeutic assets through the clinical pathway and seek a partner/licensing deal to complete the development programme and regulatory submissions to commercialise the products.
GeneICE update:  Through a consortium of partners, led by ValiRx, the manufacturing process for the GeneICE platform has been optimised. This has paved the way for accelerated pre-clinical development of VAL101 and all future products derived from this proprietary gene silencing technology.
VAL101:  VAL101 targets directly the Bcl-2 gene that helps cancer cells to proliferate. The second-generation product has shown similar results compared to the original version, with a commercially viable manufacturing process. ValiRx aims to get VAL101 into the clinic fast via an accelerated pre-clinical programme.
Risks:  New and/or first-in-class drugs carry the risk that they might fail in clinical trials. However, the substantial safety history of the active ingredient in VAL401 and the consistent safety record to date in the VAL201 trial mitigate these risks. More capital is needed to further its proprietary assets along the value chain.
Investment summary:  ValiRx is undervalued. The reason for this is certainly its need for more capital to advance its clinical programmes, thereby building shareholder value. Given the clinical and pre-clinical progress seen to date, the company should be attracting potential commercial partners and/or institutional investors in order to achieve the real value of its assets.