The 'King of Cool'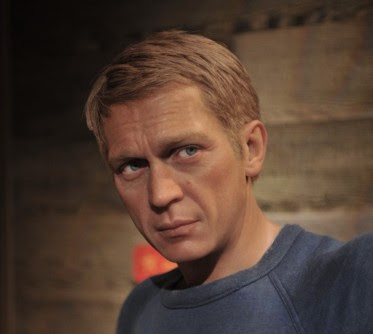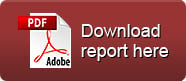 As that interloper, the re-make of 'The Magnificent Seven' tanks at our local Odeon, we at Hardman paused to remember The King of Cool, Steve McQueen. And, yes, it was his role as Vin Tanner in the peerless original movie from 1960 that put him on the celluloid map. During filming, too, McQueen constantly (and very effectively) showboated so as to upstage the leading man at that time, Yul Brynner. Steve went on to become the World's highest paid movie star in the early 1970s.
But he kept his friends and Robert Vaughn, who's still hanging in there, was a life-long chum of McQueen and co-starred with him in both 'The Magnificent Seven' and 'Bullitt'; and is in possession of a prize anecdote.
At the height of Steve's stardom, he hosted a hip Hollywood party at his ocean front house in California. Out on the deck, Vaughn said to McQueen: "did you ever think it would turn out like this?" McQueen looked at him blankly and replied: "who said it was going to turn out like this?"
Steve was street savvy, but he was not the smartest knife in the drawer, which makes his Delphic comment to Robert Vaughn all the more surprising.
What Steve was saying is that "it's not over yet"; that there is still a lot more to come (sadly for McQueen, who died in 1980 aged 50, it was a future that was not his).
The same is true of Brexit and the collateral undulations that it has riven in the UK Housebuilding Sector. Immediately post-the-Brexit-vote, the UK Housebuilding Sector tanked 36% in value in two trading days (24 and 27 June with a weekend in between); and at one stage was off almost 40%.
As at 30 September, however, the deficit was 15% (and 18% from the 24 May all-time high): "who said it was going to turn out like this?"
Near term, we believe there is greater latitude for bad news than good (for which apologies) and the Mayor of London's proposed inquiry into the impact of foreign investment in the Capital's housing market has also set the cat amongst the already ruffled pigeons. At the same time, the Government is taking away i.e. the Help to Buy mortgage guarantee scheme will close at the end of this year. But it is also giving with a new £5 billion allocation to speed up building on public land and to offer loans to smaller developers. Don't hold your breath on the latter though and, nearer term, with the current beneficent dividend flows from the housebuilders, we suggest treating their shares like bonds until the broad sunny uplit lands emerge once more.