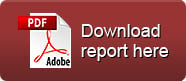 Tissue Regenix Group plc (LON:TRX) has a broad portfolio of regenerative medicine products developed from decellularised human and porcine tissues for the wound care, orthopaedics, and cardiac markets. Sales of DermaPure have continued to gain traction in the US following launch in 2014 – growth in the first half of 2016 was +128%. Meanwhile, progress towards regulatory approval of the orthopaedics products continues apace, particularly in Europe, which will aid FDA approval in coming years. TRX is well placed to deliver on its strategy, with launch of OrthoPure XT in Europe expected during the first half of 2017.
► Interims: Underlying DermaPure sales grew +128% to £631k in the six months to July 2016, a little less than expected due to uneven buying patterns common to MedTech companies. But this was offset by lower than expected operating costs despite the large investment being made in marketing and R&D.
► Regulatory: Significant regulatory progress has been achieved in 2016. SurgiPure achieved 510(k) market clearance and is the Company's first FDA approval. Following positive clinical trial results, CE Mark of OrthoPure XT is expected during the next few months, for a European launch in 1H 2017.
► Forecasts: TRX is changing its accounting reference date from January to December, in line with its international MedTech peers. However, because there is a traditional bias to sales in the last month of the financial year, this move has a disproportionate effect on the 11-month reporting period for 2016.
► Risks: Clinical and regulatory (ongoing clinical trials in order to achieve approvals), financial (further funding for OrthoPure US trial costs but these could be through partnerships), and commercial (roll out of DermaPure, SurgiPure and OrthoPure) but mitigated by use of a hybrid sales strategy.
► Investment summary: Tissue Regenix Group plc is building commercial momentum through three clear value drivers: Good early sales of DermaPure (chronic wounds), CE Mark for the OrthoPure XT, tendon product, and launch of SurgiPure (hernia repair). This is de-risking the business for investors, but also drawing the attention of potential acquirors. Our DCF valuation remains 32p per share, heavily influenced by near-term R&D and marketing investment.
Join us on our new LinkedIn page
You can read the full TRX archive by clicking the EPIC code.