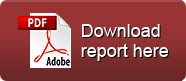 In 2016 Sinclair Pharma Plc (LON:SPH) was transformed into a streamlined, pure-play aesthetics company with a concentrated, highly competitive, portfolio of differentiated injectable products. Effective, longer-lasting, natural looking, minimally invasive treatments are benefiting from the trend away from intensive plastic surgery and represent a major growth opportunity. Products are sold directly in Europe and Brazil, and via distributors elsewhere globally. In a detailed trading statement, sales progress of products has been compared to the strong in-market demand, which augurs well for the full year. Silhouette InstaLift is continuing to gain sales traction in the US.
Strategy: Sinclair operates in the aesthetics market with a focused portfolio of products for natural-looking and minimally-invasive treatments. It sells directly in Europe and Brazil and uses distributors elsewhere, including the US. It will be launching/re-launching principal products in new territories in coming years.
Trading update: In a detailed trading statement for 1H'17, underlying (CER) sales growth was a solid +6% to £20.0m (£17.2m), affected by some unusual buying patterns from some overseas distributors that did not reflect in-market demand. Net cash at the period end was £0.1m (31st Dec 2016: £16.8m).
InstaLift: Following training of further US physicians towards a planned 1000 in 2017, demand from ThermiGen has been better than expected, with ex-factory sales reaching $2.9m/£2.3m compared to $2.0m forecast. Increasing average utilisation from 15 to 17 patients has raised full year sales by $0.5m to $6.0m.
Forecasts: Apart from the buying patterns that affected Ellansé and Perfecta, which will recover, the poor performance from Sinclair's least differentiated and lowest margin product, Sculptra (-43%), was disappointing. Although FY sales have been reduced slightly, there is no material impact on EBITDA profitability.
Investment summary: Strong in-market demand for Sinclair Pharma Plc leading products shows the benefits of running a more streamlined business. Key will be the performance of Silhouette InstaLift in the US which is gaining sales traction. Even with very conservative expectations for InstaLift sales, Sinclair remains on target to deliver an EBITDA profit in 2017 and overall profitability in 2018. The risk/reward profile is looking increasingly favourable.