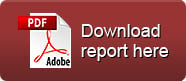 Although Redx Pharma Plc (LON:REDX) has only been in operation since late-2010, it has already created several valuable drug candidates that are about to begin clinical development. Progress into the clinic will enhance significantly the value of these drug candidates as well as providing further technical validation of the company's approach. Redx recently announced that its porcupine inhibitor (RXC004) has a potential role in cancer immunotherapy. Redx has now confirmed that RXC004 enhances the effect of a PD-1 checkpoint inhibitor in animal studies.
► Strategy: To discover 'best-in-class' drugs in therapeutic areas of significant commercial interest and, on a selective basis, to take those assets through early clinical development. Redx is focused on licensing out assets to drug major(s) for late-stage development and commercialisation to secure optimal returns.
► Porcupine (PORCN) inhibitor: With RXC004, Redx is targeting a cell signalling pathway that controls the spread and recurrence of cancer as well as resistance to other treatments. In pre-clinical studies, Redx has demonstrated the implication of PORCN inhibitor in the field of immuno-oncology.
► First-in-man trial: In early 2017, Redx is planning to commence a first-in-man study with RXC004 for hard-to-treat cancers such as pancreatic, gastric and biliary cancers. This will also represent the first project that Redx has brought into the clinic since its creation in 2010.
► Valuation: Redx has established itself as a well-run company, building a broad portfolio of pre-clinical assets. Out-licensing at the pre-clinical stage generates on average $17-20m in up-front payments and milestones. Taking some of these assets into early clinical development moves the asset up the value chain significantly, where up-front payments of $40-50m are common, accompanied by better milestones and higher long-term royalty streams.
► Risks: Clearly not without financial risk, however, Redx's strategy and breadth of portfolio reduces the binary risk seen with single product companies. Also, timing of licensing deals is difficult to predict, but management has established already a track record of securing deals (including AstraZeneca, NHS, Horizon, Pierre Fabre). There is clear precedent that pharma/biotech is willing to pay high prices for assets, reflecting the level of de-risking undertaken by the developer.
► Investment summary: Redx Pharma Plc offers investors access to a highly versatile and successful discovery engine, geared specifically towards clinically differentiating its assets to achieve potentially best-in-class and first-in-class status, which in turn should translate into highly valuable assets. The market reacted quickly and positively to this announcement that the PORCN inhibitor programme is moving up the value chain, as evidenced the ca50% jump in the share price.
You can read the full REDX archive by clicking the EPIC code.