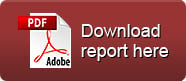 R.E.A. Holdings Plc (LON:RE) Note via Hardman & Co. April 2012 the price of palm oil was trading at circa $1,200 mt, by 3Q 2015 it had fallen to $480 mt. A recovery within 2016 to circa $680 mt was offset for the Indonesian producers by a domestic levy of $50 mt to support the national biodiesel sector. To compound the pressures on producers, the El Nino weather pattern saw rainfall levels across the region down by more than 20% (June – June) with production declines at a similar level. REA has responded by squeezing costs, tightening efficiencies and accelerating planting rate. It is strongly positioned to benefit from any uptick in operating conditions.
► Strategy: REA Kaltim (REAK), the principal division of REA, is developing a bank of some 108,000 ha in East Kalimantan. At the current, accelerated rate of development, the proprietary plantations should be completed by 2020 at
60,000 ha (43,000 ha for end 2016). With some 6,600 ha of plasma plantations supplying its mills, REAK will end 2016 within the top 20 producers.
► Renewable Energy: With a high end profit margin (35%-50%), on supply of sustainable electricity from palm oil mill effluent, this distinct activity is on course for $0.8m of revenues in 2017 and has significant scope for growth. Although dependent on the palm oil operations for fuel, this almost unique activity within the sector, should enjoy an independent valuation.
► Valuation: Current EV per planted ha of $9,397, represents a discount of 11.2% to the Indonesian sector weighted average (ex Wilmar) of $10,585. This looks anomalous given REAK's efficiency levels, the plantation age profile, its significant land bank and a strategic investor positioned to acquire 49%.
► Risks: Agricultural risk (as shown by the El Nino weather pattern in 2015/16), commodity price risk, and country risk are constants of palm oil production. 1H gearing, at 72.5%, reflects both a capital structure more biased to debt than equity, the impact of tough operating conditions and a drive for growth.
► Investment summary: R.E.A. Holdings Plc is developing and operating high quality plantation assets to produce sustainable palm oil. Against the background of tightening land availability in Indonesia and gathering consolidation within the sector, new partner DSN has acquired a 15% stake in REAK, with scope to attain 49% within 5 years (subject to agreement on price), yet the 2016 estimated EV/planted ha implies a valuation at only cost of development and trending lower into 2017.
Join us on our new LinkedIn page
You can read the full RE archive by clicking the EPIC code.