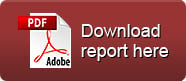 2015 was a tough year for the palm oil producers, and R.E.A. Holdings plc (LON:RE) was no exception. A combination of the El Nino weather phenomenon and a depressed commodity price has taken its toll on profitability and nudged gearing higher. But whereas weather and commodity prices fall outside the control of management, some important business drivers within management's control notably strengthened. The oil extraction rate (OER) and rate of estate development were achievement highlights that can be expected to improve further in the current year. Notably too – the company was able to report its first revenues from the sale of electricity.
► Srategy: REA Kaltim (REAK), the chief operating division of REA Holdings, is developing and operating high quality sustainable palm oil producing assets in East Kalimantan. By end 2016 some 41,000 ha of oil palm are expected to be planted. With a further 20,000 ha to complete, REAK, a mid-size plantation by Indonesian standards, represents an attractive consolidation target.
► Renewable Energy: With a high end profit margin on electricity supply (c. 35%), the business of supplying sustainable energy from palm oil mill effluent (POME) has the potential to boost profits incrementally in the coming years and these cash flows should be valued distinctly from the palm oil operations.
► Valuation: Currently REA is trading at a discount of circa 13% to its listed peer group (excluding Wilmar). This looks anomalous on the basis of asset quality and rising operational efficiencies. It also does not take into account a possible valuation of circa $30m for the electricity operations which began to generate revenues during 2015.
► Risks: Agricultural risk, commodity price risk and country risk are constants of palm oil production. A bias to the use of debt finance means that the net debt to equity ratio is currently estimated at 65.1% for end 2016. REA has stated its intention to rebalance debt with permanent capital. Investors will be watching for progress on this front.
► Investment summary: R.E.A. Holdings plc is developing and operating high quality plantation assets to produce sustainable palm oil. Against a background of tightening land availability in Indonesia, REA reports that it is in discussion with various parties about the sale of a strategic stake in the Indonesian operating company REA Kaltim.
Join us on our new LinkedIn page
You can read the full RE archive by clicking the EPIC code.