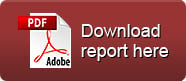 R.E.A. Holdings plc (LON:RE) announced the completion of the acquisition by PT Dharma Satya Nusantara Tbk ("DSN") of a 15% shareholding in PT REA Kaltim Plantations ("REAK"), on Friday, 2nd December. The agreements between the group and DSN, received regulatory approval and were completed on 2 December 2016. As a result, subsidiaries of DSN have acquired, by a combination of subscription for new shares and acquisition of existing shares, a 15% equity interest in REAK. DSN can acquire up to 49% of REAK within the next 5 years (subject to agreement regarding amongst other things, the price at which further shares can be acquired).
►Strategy: REA Kaltim (REAK), the principal division of REA, is developing a bank of some 108,000 ha in East Kalimantan. At the current, accelerated rate of development, the proprietary plantations should be completed by 2020 at 60,000 ha (43,000 ha for end 2016). With some 6,600 ha of plasma plantations supplying its mills, REAK will end 2016 within the top 20 producers in Indonesia.
►Renewable Energy: With a high-end profit margin (35%-50%), on supply of sustainable electricity from palm oil mill effluent, this distinct activity is on course for $0.8m of revenues in 2017 and has significant scope for growth. Although dependent on the palm oil operations for fuel, this almost unique activity within the sector, should enjoy an independent valuation.
►Valuation: With the DSN agreement now completed, it looks anomalous that REA is trading some 19% below the Jakarta sector weighted average EV/planted ha metric of $11,096.
►Risks: Agricultural risk (as shown by the El Nino weather pattern in 2015/16), commodity price risk, and country risk are constants of palm oil production. 1H gearing, at 72.5%, reflects both a capital structure more biased to debt than equity, the impact of tough operating conditions and a dash for growth.
►Investment summary: R.E.A. Holdings plc is developing and operating high quality plantation assets to produce sustainable palm oil. Against the background of tightening land availability in Indonesia and gathering consolidation within the sector, new partner DSN has acquired a 15% stake in REAK, with scope to attain 49% within 5 years (subject to agreement on price), yet the 2016 estimated EV/planted ha implies a valuation on a par with the $9,000 / ha cost of development.
Join us on our new LinkedIn page
You can read the full RE archive by clicking the EPIC code.