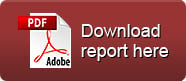 Premaitha Health Plc (LON:NIPT) uses the latest advances in DNA sequencing technology for non-invasive prenatal screening tests. IONA uses complex statistical analyses to determine the likelihood that a fetus is carrying a disorder such as Down's syndrome or other prenatal genetic abnormalities. Although IONA has entered a competitive and litigious market, it has some advantages, is CE Marked, and was first to win UK NHS contracts. FY 2016 results contain evidence of early IONA adoption in some markets. While the patent dispute is a costly and time consuming distraction, Premaitha clearly has support from one of its partners, Thermo Fisher Scientific.
► Strategy: Premaitha is using the latest DNA analysis technology for non-invasive prenatal screening (NIPT) with a focus is on the global commercialisation of its flagship IONA test. Longer-term, this diagnostic technology could be developed and used also for the early detection of other diseases, such as cancer.
► FY16 results: Given that the company had already provided a detailed trading update, publication of results simply provided the fine detail. Iona sales were just over £2m from 17,000 tests in its first year on market, derived mainly from just two clinical laboratories, which has now expanded to nine.
► TMO: NIPT has announced an extension to the investment agreement with Thermo Fisher, a further £4.0m loan facility being made available. Premaitha stated also that it is validating IONA on ION S5, TMO's latest sequencing platform, which will align the test to TMO's existing global distribution network.
► Litigation: The litigation challenge by Illumina has, as expected, been time-consuming and costly. However, by increasing its litigation provision by a further £3.9m over 1H'16 suggests that Premaitha is willing to take on the fight, especially now the EU has started an anti-competitive behaviour investigation.
► Investment summary: IONA has clearly demonstrated commercial traction and Premaitha Health Plc continues to broaden availability of this test internationally. The increased litigation provision shows that management believes in its robust defence, but an out-of-court settlement remains a possibility, especially with the EU opening up an anti-competition investigation into market practices.
You can read the full NIPT archive by clicking the EPIC code.