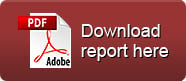 PPHE Hotel Group Ltd (LON:PPH) trading update confirmed that trading was in line with expectations and that the new hotels are due to open in Q4 as planned. This is reassuring news and it appears that the business outlook for 2016/17 should be as expected. The soft openings of the new hotels and Riverbank extension will be key news for Q4, as well as the trading performance, but Q3 was if anything above our expectations. The shares trade at a significant discount to book value as adjusted for the real value of the assets, and this value will be further boosted when the new hotels open, and we therefore expect the discount to narrow.
►Q3 Trading: The results are complicated by the first-time consolidation of the Croatian operation, but the underlying trends all look positive with an 11% increase in RevPAR for the quarter on a like for like basis being much better than the first half, although currency is helping.
►Forecasts: We have not changed our forecasts as the company has confirmed trading is in line, and the reported numbers are complicated by the Croatian acquisition. We are reassured by the like for like trends, with the weakness of the pound not expected to reverse short term, and Q3 now the key quarter.
►Valuation: On most metrics, the group remains at a significant discount to peers, and out of line with the past and forecast performance. At the interims, the group reported the latest property valuation, and the adjusted book value is now pro-forma c.£17/share on our estimates.
►Risks: The main risks are the new openings, although the London market should benefit from weak sterling. The balance sheet is indebted, but the average debt maturity is now 9 years which gives it a more solid balance sheet structure. As a major property owner, we expect some level of gearing.
►Investment summary: PPHE Hotel Group Ltd has a great track record and a development pipeline which will further increase the real asset value over the existing substantial premium to the share price. UK property stocks are currently trading at discounts to book, but the asset values here are growing faster and the starting discount is higher. We do not expect this to continue.
Join us on our new LinkedIn page
You can read the full PPH archive by clicking the EPIC code.