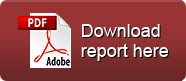 PPHE Hotel Group Ltd (LON:PPHE) 2016 final results surpassed our expectations with a pickup in the UK in the final quarter and a notable performance from the new Croatian subsidiary. Although the year has started well, with a continuation of recent trends, we have left our 2017 forecasts largely unchanged and made conservative assumptions for 2018, given further renovation programmes in London and The Netherlands over the next 18-24 months. The shares trade at a significant discount to book value as adjusted for the real value of the assets, and at a significant discount to peers on earnings-based measures, which is unwarranted.
Results: Full year results came in ahead of expectations with London enjoying quite a strong Q4, probably helped by the weakness of sterling, both in a trend to "stay-cations" and a better inbound market. The Croatian acquisition was also much stronger than we had forecast.
Forecasts: We have left numbers for 2017 largely unchanged and introduced 2018 forecasts for the first time. These are both struck on quite conservative assumptions, as it's hard to predict the time taken for new hotels to become established and in the face of growing supply in London.
Valuation: On almost any metric, the group's valuation remains at a significant discount to peers, and out of line with the past and forecast performance. The group has reported the latest property valuation, and the adjusted book value/NAV is now c.£17.50/share on our calculations.
Risks: The main risks are the London hotel market, and new openings; although the balance sheet is indebted, the company has now extended the average debt maturity to 9 years which gives it a more solid balance sheet structure. As a major property owner, we expect some level of gearing.
Investment summary: PPHE Hotel Group Ltd has an outstanding track record especially in delivering significant growth in the real asset value. UK property stocks are currently trading at discounts to book, but the asset values here are growing much faster and the discount is unrealistic. The shares continue to look lower rated than peers, yet growing faster.