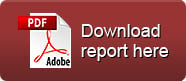 Omega Diagnostics Group Plc (LON:ODX) has an established core business providing high quality in vitro diagnostic tests within three core areas of competence – Food Intolerance, Allergy & Autoimmune, Infectious Disease – that are sold in over 100 countries. The group offers steady low single-digit growth which is profitable and cash generative. Investment in new products has seen the launch of a new panel of automated allergy tests and progress on Visitect CD4 for monitoring of HIV positive patients. Interim results highlighted the opportunities to accelerate growth of the business, particularly Allersys, which has drawn attention from its partner.
► Interims: 1H'17 results highlight the solid underlying growth of Omega's established operations and growth opportunities within each business segment. Further progress is anticipated in 2H'17 which will be boosted on a reported basis by GBP weakness to deliver results at the top end of market expectations.
► Allersys: Omega received CE Mark and launched a new panel of tests for 41 common allergens to be run on Immunodiagnostics' (IDH) IDS-iSYS platform, with the first order received from a German customer. However, IDH has approached ODX with a view to changing their commercial relationship.
► Visitect® CD4: The cause of variability in the performance of the test appears to have been identified and corrected. The re-designed Visitect point-of-care HIV monitoring test has been re-validated in over 500 samples at 3 UK hospitals, with results comparable to the current gold-standard flow cytometry test.
► Valuation: Omega Diagnostics Group Plc is being valued by the market as a steady low growth business. However, this does not reflect the potential that can be derived from the new products. The stock trades on an EV/sales of ca.1.2x which places it at the bottom end of a peer group. It also trades at a discount to NAV.
► Investment summary: Being an established player with a wide range of products available globally makes ODX attractive. Careful management and re-investment of resources is resulting in an exciting period of new product launches. However, the unexpected approach from IDH, which may or may not result in the acquisition of the whole or part of ODX's allergy business, would provide significant resource to increase the growth rate of its other products.
Join us on our new LinkedIn page
You can read the full ODX archive by clicking the EPIC code.