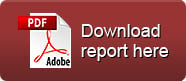 Omega Diagnostics Group plc (LON:ODX) has an established core business providing high quality in vitro diagnostic tests within three core areas of competence – Food Intolerance, Allergy & Autoimmune, Infectious Disease – that are sold in over 100 countries. The group offers steady low single-digit growth which is profitable and cash generative. Investment in new products has seen the launch of a new panel of automated allergy tests and optimisation of an additional nine allergens. Manufacture of Visitect CD4 for monitoring of HIV patients is now optimised. The new Pune facility has received full regulatory approval and is fully operational.
Strategy: Omega's established core business of providing over 100 in vitro diagnostic tests to over 100 countries provides a steady, profitable and cash generative business. Global healthcare demand for preventative measures is generating a number of high growth opportunities.
Trading update: Results for the year ending 31st March were in line with market expectations, growing +3% CER to £14.3m from £12.7m in 2016, predominantly driven by sales in the Food Intolerance segment. Expected investment in SG&A costs acted as a drag on 2017 PBT to £1.1m (£1.33m).
Allersys: ODX has achieved optimisation of nine additional allergens to add to the existing initial panel of 41 Allersys tests that received CE Mark during fiscal 2017. Advanced discussions are ongoing with Immunodiagnostics Holdings (IDH) for wider geographic distribution of ODX's advanced allergy tests.
Infectious disease: An important milestone was achieved in the development of the Visitect CD4 test for point-of-care diagnosis and monitoring of patients with HIV. The design has been locked-down following successful testing in UK hospitals. The new India manufacturing facility passed Indian FDA inspection.
Investment summary: Being an established player with a wide range of tests available globally makes Omega Diagnostics Group plc an attractive opportunity. Careful management and re-investment of resources is resulting in an exciting period of new product launches. Expansion of the current relationship with IDH for Allersys towards a more extensive global distribution arrangement makes strategic sense.