Finnaust Mining plc LON:FAM shares have remained relatively consistent in terms of the drift since the end of  2013, apart from a brief spike at the end of September towards 5p. What is interesting since then in terms of the daily chart price action is the way that although there has been a decline within a falling trend channel from March, the pace of decline has started to decelerate.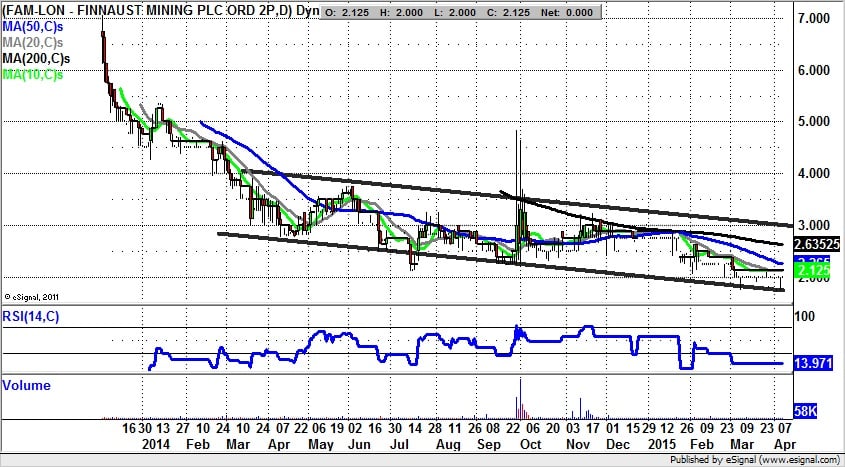 This would suggest that for the near-term at least we have put in a base for the shares towards the initial April support 1.75p, a point which is backed up by the way that the RSI at 13 is ultra oversold. All of this would go to suggest that aggressive traders would or could be buying the stock towards the 2p zone, with only cautious traders waiting on a clearance of the 50 day moving average currently 2.26p on end of day close basis before pressing the buy button.
The potential upside for Finnaust Mining plc LON:FAM in the wake of any break through the 50 day line is regarded as being at least towards the top of last year's price channel at 3p. But it should be acknowledged that only a weekly close back above 3p would really get the stock back into full bull mode and signal the end of a one year plus bear phase.
Join us on our new LinkedIn page
You can read the full FAM archive by clicking the EPIC code.