Fidelity China Special Situations PLC (LON:FCSS), the UK's largest China Investment Trust, capitalises on Fidelity's extensive, locally-based analyst team to find attractive opportunities in a market too big to ignore.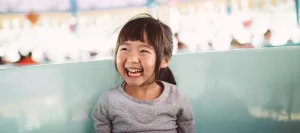 China's sheer economic size and year-on-year growth means that investors should consider an exposure specifically to China when building a balanced portfolio.
Investment objective
The investment objective of the Company is to achieve long-term capital growth from an actively managed portfolio made up primarily of securities issued by companies in China, both listed and unlisted, as well as Chinese companies listed elsewhere. The Company may also invest in companies with significant interests in China.
Approach and style
Dale Nicholls, the Portfolio Manager, makes full use of Fidelity's extensive investment research presence and investment licenses in China – which are among the largest of any international investors.
Dale focuses on undervalued companies with good long-term growth prospects that have been underestimated by the wider market.
He has a bias to small and medium-sized companies, where lower levels of research by competitors leads to greater opportunities for mispricing – but he is not constrained and may invest in large or mega-cap companies such as state-owned-enterprises where mispricing appears.
Company Info
Website:
https://investment-trusts.fidelity.co.uk
Bloomberg FCSS LN
Reuters FCSS.L
Useful Documents
Portfolio Manager