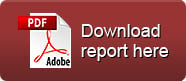 Evgen Pharma plc (LON:EVG) is a virtual pharmaceutical company focused on the development of a synthetic version of sulforaphane, which is known to modulate key signalling pathways involved in cellular protection and inflammation. Evgen's proprietary technology, Sulforadex, creates new and stable variants of sulforaphane, enabling it to be used as a therapeutic for the first time. Along with interim results, Evgen updated the market on the status of its clinical trials. Lead compound, SFX-01, is in Phase II for subarachnoid haemorrhage (SAH) and a Phase IIa trial has just started in ER+ metastatic breast cancer, with expected read out by end June 2018.

► Interims: The update on its clinical trial programme was more important than the actual numbers. However, the company has invested £1.7m during 1H'17, mostly on clinical trials, and ended the period with net cash of £5.5m, which is sufficient to complete the on-going clinical studies at end of fiscal 2018.
► Phase II in SAH: Recruitment of the 90 patients in a double-blind, controlled study with SFX-01 is on schedule. Results are expected by end June 2018. Evgen is considering the addition of a second site to accelerate the rate of recruitment. In August 2016, SFX-01 for SAH received Orphan Drug designation in the US.
► Phase IIa in breast cancer: Recruitment of 60 patients with hormone resistant ER+ metastatic breast cancer has just commenced at a first site in Belgium, with a further nine sites being added in early 2017. This trial has three cohorts and is an open study design with multiple sites and multiple counties.
► Neurology: Good pre-clinical data for SFX-01 versus Tecfidera in a multiple sclerosis model has been reported. Management is expected to make a decision about taking SFX-01 forward either in multiple sclerosis or a smaller neurological indication in early 2017, for which additional funding would be required.
► Investment summary: SFX-01 is being targeted initially at conditions which have multi-billion dollar potential and where there is an unsatisfied medical need. There is also potential to use it in other indications. Evgen Pharma plc intends to out-license its drugs to the pharmaceutical majors for global commercialisation. The enterprise value afforded to Evgen by the market does not reflect properly the development stage of SFX-01 and lower than usual risk profile.
Join us on our new LinkedIn page
You can read the full EVG archive by clicking the EPIC code.