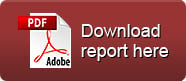 Diurnal Group Plc (LON:DNL) is a clinical stage specialty pharmaceutical company focused on diseases of the endocrine system. It has two lead candidates – Infacort® and Chronocort® – in Phase III trials targeted at rare diseases with unmet medical need with which it aims to build a long-term 'Adrenal Franchise'. The cortisol replacement market is for conditions that need life-long treatments, with a potential value of $3.5bn. Despite this, the market is characterised by few competitors, and Diurnal will target a network of specialist endocrinology centres in Europe and US by itself. Upcoming newsflow on trials and regulatory filings will draw attention to the stock.

► Strategy: Diurnal's strategic goal is to create a valuable 'Adrenal Franchise' that can treat patients with chronic cortisol deficiency diseases. Once Infacort and Chronocort are established in Europe and the US, the long-term vision is to expand the product offering to other conditions linked to the endocrine system.
► Launch timetable: Infacort will be filed with the EMA in 4Q 2016, allowing a launch in 1Q 2018, with a US Phase III trial programme anticipated to be agreed with the FDA. Chronocort is in Phase III trials in Europe with the expectation of a launch in 2019; the US launch is expected to follow in 2021.
► Market opportunity: Diurnal will initially target the orphan conditions of congenital adrenal hyperplasia (CAH) and adrenal insufficiency (AI) which require life-long replacement of cortisol. Based on competitive pricing, Diurnal will be targeting addressable markets of ca.$3.5bn.
► Risks: As with all drug development companies, there is a risk that products will fail in clinical trials. However, Diurnal is much lower risk given that its products are formulation variants of well-established drugs. The main risk to forecasts will be management's ability to obtain the desired in-market prices for its drugs.
► Investment summary: A risk-adjusted DCF model of its two leading products suggests that Diurnal Group Plc should be trading at 399p per share, with an EV of £208m. This is supported by relative valuation analysis compared to peer group of similar stage development companies in the field of endocrinology, with Corcept (CORT.OQ) being a good example of valuation potential when sales are achieved.
Join us on our new LinkedIn page
You can read the full DNL archive by clicking the EPIC code.