A cryptocurrency with huge, genuine usage via a real-world ecosystem.
Electroneum is a unique, award-winning project focused on empowering a greater number of people by providing them with the tools they need to earn a living from the digital economy.
Using AnyTask, a new freelancer marketplace, it provides millions of unbanked people in emerging economies with an opportunity to join the global digital economy.
Disrupting an already disruptive industry.
ETN is revolutionising cross border transfers.
You can send ETN anywhere in the world, at virtually zero cost (equivalent to a fraction of a US cent) using the app.
There are over a billion unbanked people with no digital payment method. No Visa. No Mastercard. No PayPal. No Apple Pay. Every day, Electroneum (ETN) is helping people around the world pay for goods and services, both in-store and online.
Electroneum is a solution developed to facilitate mobile-based payments. The platform of Electroneum is powered by the Electroneum Coin (ETN). ETN is a cryptocurrency that was designed to become the world's fastest digital asset. According to the development team of the coin, it is also the first KYC/AML compliant cryptocurrency. The Electroneum coin is especially easy to use when combined with the Electroneum mobile application. ETN users can transfer the crypto to anyone almost instantly when using the app.
The Electroneum coin is one of the most approachable coins. It is also one of the top-100 cryptocurrencies in terms of market capitalization at press time. However, it was also affected by the market downtrend of 2018.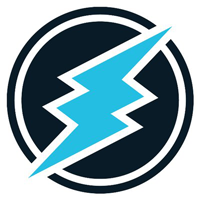 [coin-name] price is now at [coin-price] ([coin-symbol] price in realtime)