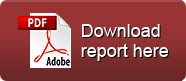 After three positive quarters for emerging markets, the fourth quarter of 2016 has been disappointing with the MSCI Emerging Markets Index falling 5%. The big reasons behind this move are fairly clear – the attitude of Donald Trump towards many emerging market countries, particularly China and Mexico, suggests relationships may deteriorate. His attitude towards trade deals in particular may have a wide impact, though as often the reality is likely to fall short of the rhetoric. A rise in US interest rates, with the prospect of more to come, may have a short-term impact on capital flows too.

Local news: There has been other disappointing news around too. India has been withdrawing Rs500 and Rs1000 notes from circulation, but it has been badly handled and will slow GDP. Another terrorist attack in Turkey has not helped sentiment either.
Forecasts: With the recent retreat of indices, we have adjusted our forecasts to reflect these moves. Our basic eps for 2017E is reduced to 34.5p and 2018E to 37.0p.
Valuation: The prospective P/E of 9.2 times is at a significant discount to the peer group. The historic yield of 7.0% is very attractive and should at the very least provide support for the shares in the current volatile markets. At current market levels we'd expect dividend cover to be restored in 2017.
Risks: To date, City of London Investment Group Plc (LON:CLIG) has not experienced the sort of outflows that some other emerging market fund managers have, aided by its good performance and strong client servicing. Further EM volatility may increase the risk of such outflows however.
Investment summary: City of London Investment Group Plc has continued to show robust performance in challenging market conditions. The valuation remains reasonable. At current FUM and exchange rates, dividend cover will be more than restored in FY2017 adding to investors comfort.