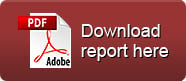 Cambridge Cognition Holdings Plc (LON:COG) is a technology company that has developed a suite of computer-based cognitive assessments to improve the understanding, diagnosis and treatment of neurological and psychological diseases. Demand for these products is increasing in the fields of drug development, academic research and occupational health. The company's integrated product offering covers every stage of drug development and it has invested in infrastructure to support an accelerated growth strategy. Despite this, the shares are rated at the lower end of an international peer group, which suggests that there is further upside potential.

► Strategy: Given COG's comprehensive range of validated tests, management has embarked on an accelerated growth strategy for each of its business areas: Research, Clinical trials, Healthcare. Licensing-in/acquisition of complementary tests, technologies and products has enhanced the overall offering.
► Mental health: Far greater attention is being paid by individuals, families, carers and employers to all aspects of cognitive function as related to health. COG has the most validated suite of cognitive tests for monitoring individuals which have a wide range of clinical applications.
► Valuation: Recent share price appreciation has left COG trading on a 2016 EV/sales of 2.3x. Given that it has the most comprehensive product offering, long-term experience and strong sales growth, it should trade on at least a similar rating to Cogstate, 2.8x prospective EV/sales for 2016E.
► Risks: Cambridge Cognition Holdings Plc operates in a competitive and fast moving cloud-based market which requires continual updating to ensure that the product is fresh and patient data is secure. The main business risk is the company's reliance on pharmaceutical clients' adherence to clinical trial timelines.
► Investment summary: Two business areas are profitable, and the third is forecast to be profitable within three years following a change of emphasis and launch of new products. Given its similar global experience and growth profile, the stock should be trading more in-line with Cogstate, suggesting that there is further upside potential.
You can read the full COG archive by clicking the EPIC code.