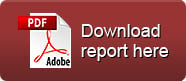 Avacta Group Plc (LON:AVCT) is the proprietary owner of Affimer technology for the development of bio-therapeutics, diagnostic tests and research reagents. Affimers represent a radical alternative to established antibody technology which dominates the drug industry despite its limitations. During 2016, Avacta has made considerable progress towards its strategic goal to have a first-in-man Affimer therapeutic by the end of 2019. Progress has been made in all three of its areas of therapeutic interest, with the announcement that Avacta has tied up with the Memorial Sloan Kettering Cancer Center to investigate Affimers in CAR-T cell immunotherapies.
►Strategy: To commercialise its Affimer technology through a combination of bespoke research tools, collaborative deals and by identifying and developing its own proprietary therapeutic Affimer lead compounds. With £19.5m on deposit, the company has the resource to deliver on its stated strategy.
►CAR-T collaboration: Avacta has announced a collaboration with Dr Renier Brentjens, Director of Cellular Oncology at the Memorial Sloan Kettering Cancer Center (MSKCC) in New York and one of the founders of Juno Therapeutics, to develop a CAR-T therapy based on Affimer technology.
►Commercial: The initial target will be Affimers that bind to CD 19 antigens which play an important role in clinical oncology. Consequently, several companies are targeting CD 19 antigens in their drug development programmes, and this field has resulted in a number of significant licensing deals with drug majors.
►Intellectual property: Avacta owns all the proprietary rights to Affimer technology including any CD-19 binders that are put into the relationship for testing. Any results generated directly from this collaboration will be shared between Avacta and MSK.
►Investment summary: In 2015, Avacta embarked on a strategy to identify and develop Affimers as therapeutics with the aim of having a first-in-man candidate by 2019. Given its resources, it has identified and adopted a specific therapeutic strategy. The collaboration announced today means that Avacta has made research progress during 2016 with each of its selected therapeutic targets.
Join us on our new LinkedIn page
You can read the full AVCT archive by clicking the EPIC code.