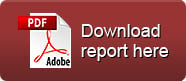 Avacta Group Plc (LON:AVCT) is the proprietary owner of Affimer technology for the development of bio-therapeutics, diagnostic tests and research reagents. Affimers represent a revolutionary alternative to the established antibody technology which dominates the drug industry despite its limitations. Avacta has made considerable progress towards its strategic goal to have a first-in-man Affimer therapeutic by the end of 2019. Meanwhile, its reagent business is continuing to deliver on three initial areas of strategic focus. There will be greater recognition of the long-term potential of Affimers in the enterprise value as Avacta signs more licensing/collaboration deals.
► Strategy: To commercialise its Affimer technology through a combination of bespoke research tools, collaborative deals and by identifying and developing its own proprietary therapeutic Affimer lead compounds. With £19.5m on deposit, the company has the resource to deliver on its stated strategy.
► Therapeutics: In 12 months, the company has identified its first Affimer leads for potential bio-therapeutics in the fast moving field of immune-oncology, completed animal studies showing that the drug is well tolerated and demonstrated efficacy (reduction in tumour growth) in an animal model.
► Reagents: Avacta is focusing its activities on three core areas: affinity separation, immunoassays and lateral flow diagnostics, which all represent large potential markets and two collaborative deals – Mologic & Glythera – have been signed. The potential of Affimers was clearly seen with work on the Zika virus.
► Risks: Although Affimers have significant advantages over traditional antibody technology, the customer base might take time to realise these advantages and adapt to a new disruptive technology. Avacta is minimising this risk by initially focusing on areas where antibodies are unavailable or perform poorly.
► Investment summary: The enterprise value of Avacta Group Plc does not reflect the value that big pharma is prepared to pay for disruptive technologies and assets. The median up-front paid is US$17m and US$40m for pre-clinical and Phase I assets respectively. Licensing deals for both therapeutics and reagent assets will further validate the technology, as will moving an Affimer therapeutic into man.
You can read the full AVCT archive by clicking the EPIC code.