Although it might be said that the price action of Afriag PLC LON:AFRI has been disappointing in recent months, the technical reality of the situation is that at worst the shares have been bumping along the bottom of day trading range.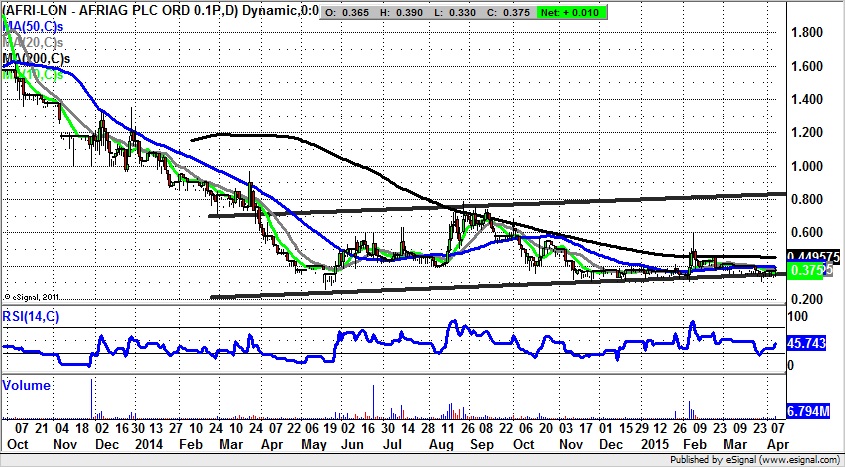 But what also helps is the way that the consolidation since November towards 0.3p has been well above the former 2014 support at 0.25p. This should be a significant and helpful piece of charting evidence for the bulls as they look to Afriag plc to initiate a share price recovery.
Backing such an idea is the way that the stock has remained loyal to the floor of a rising trend channel in place on the daily chart since this time last year. The floor of the channel currently runs 0.3p, with the implication being that while there is no weekly close back below this number the stock should start to break to the upside.
Cautious traders may wish to wait on an end of day close for Afriag PLC LON:AFRI back above the 50 day moving average at 0.4p before buying, but it does look as though we are in the accumulation zone for the shares. Any clearance of the 50 day line should be enough to at least deliver a retest of February resistance towards 0.6p over the next 4 to 6 weeks.
In case you didn't know the Executive Chairman for Afriag plc LON:AFRI is the Executive Chairman for UK Oil & Gas plc LON:UKOG David Lenigas
Join us on our new LinkedIn page
You can read the full AFRI UKOG archive by clicking the EPIC code.