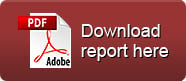 Advanced Oncotherapy Plc (LON:AVO) is focused on delivering a more affordable, novel proton-based radiotherapy system, based on a technology originally developed and tested at the world renowned CERN. Planning Permission for its Harley Street site has been recently granted, and the first proton beam has successfully been fired from the proton source*. The Metric Capital financing plan has been re-negotiated necessitating (i) a £10m capital increase through a share Subscription at 100p together with an Open Offer, and (ii) a non-dilutive 'finance package'. AVO has also finalised the details of its LIGHT manufacturing contract with its industrial partner, Thales.
►Strategy: To develop a compact and modular proton therapy system at an affordable price for the payor, financially attractive to the operator, whilst generating superior patient outcomes. AVO benefits from the technology know-how developed by ADAM at CERN and relies on a base of world-class suppliers.
►Open Offer: With the announcement of the £10.0m Subscription at 100p per share, the company stated its intention to make an Open Offer to qualifying shareholders on the same basis. Existing shareholders were offered shares on a 1-for-13 basis, with an excess entitlement facility also being made available.
►Result: A maximum of 4.02m shares were available in the Open Offer. Valid applications were received for 3.38m shares, representing 84% of the offer, which considerably exceeded our expectations. Total gross funds raised in the Subscription and Open Offer were £13.38m.
►Balance sheet: These new funds have significantly strengthened the balance sheet and will allow Advanced Oncotherapy Plc management to progress the non-dilutive 'finance package', still to be announced, as part of the re-negotiation of the Metric Capital loan facility. Net cash at 31st December 2016 is now forecast to be £2.7m.
►Investment summary: The Subscription attracted a new 7% shareholder with expertise in business development in Asia, and the Open Offer has been very well supported by existing shareholders. The strengthened balance sheet will allow management to focus on delivering the much anticipated LIGHT proton-based radiotherapy system.
Join us on our new LinkedIn page
You can read the full AVO archive by clicking the EPIC code.