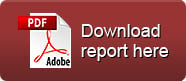 Abzena Plc (LON:ABZA) is an integrated group offering a broad range of services and technologies to improve the chances of discovering and developing effective biopharmaceutical drugs. With strong footprints in both the US and UK, the company provides a fee-for-service offering with the aim of embedding its technology – 'Abzena Inside' – into commercial products, on which it will derive a long-term royalty stream. Abzena's integrated services can now be used from the early stages of drug discovery right through to manufacturing for Phase II clinical trials, making the company an attractive development partner.
► Strategy: The company has a dual strategic objective of providing enabling technology on a fee-for-service basis and, wherever possible, to secure technology agreements from embedding its 'know-how' into customers' final commercial products in order to generate a significant long-term royalty stream.
► Interims: Underlying sales from the company's service business grew +32% benefitting from an improved and integrated offering. Reported sales growth was boosted by acquisitions and currency (£0.6m). The company had net cash of £9.4m at 30th September which was slightly better than expected.
► Valuation: There are two parts to Abzena Plc valuation. An EV/sales multiple of 3-4x prospective sales for the service business is justifiable, giving a value range of £56-99m. Adding in the risk-adjusted NPV of the potential royalty stream (£118m) suggests a group value of £177-210m, or 129-153p per share.
► Risks: There are inherent clinical trial and commercialisation risks in drug development. As seen in 1H'17, not all of the 'Abzena Inside' portfolio will reach the market for every indication. But with an expectation of 2-3 'Abzena Inside' products being added each year, the portfolio will be constantly replenished.
► Investment summary: The fast growing service business alone more than justifies the current market capitalisation, suggesting that the market is not recognising the long-term royalty stream. Given that a number of customers are expected to announce clinical trial results on products using 'Abzena Inside' in the next six months, there is considerable scope for the shares to be re-rated in the event of positive outcomes.
Join us on our new LinkedIn page
You can read the full ABZA archive by clicking the EPIC code.